Thought I would start up this thread as my AV-1RS progresses. I can't really call this DIY because I am having Danny assemble the circuit and Elemental Designs build the cabinet. Kind of fun though to be able to coordinate the building of the speakers.
Here are pictures of the enclosures which just came in today. They are much heavier than I expected them to be. I haven't decided if I am going to paint them or veneer them. Anyone know how to join the corners when veneering? Other than that it would be pretty easy to veneer these.
What the heck happened to the add attachments button? :wtf:
Guess I will post pictures later...
edit: not sure what is going on with the pictures here, but I uploaded them here:
veneer pictures:
I used Band-It paper backed birch veneer the small pack was just enough to finish the pair:
Progress update 7/5/09 (posted over at Danny's circle also):
----------------------------------------------------------------------
I have been working on a bunch of projects and finally got back to my AV-1RS.
Thought I would post some pics on my network assembly and post some first time builder comments.
I was almost done when I snapped the wire on the 20uf cap trying a little to hard to get the heat shrink tubing in place. :doh! 1:
I copied Danny's board from a post over at audio circle and started with the positive circuit because it is simpler in this configuration than the negative circuit because in the negative circuit you have to create a jumper from the 20uf cap to the .33 m inductor. The hardest part for a new builder is getting the wires twisted properly so that you can solder them together it definitely takes some skill especially if you haven't done any soldering in awhile. The inductors also act as a big heat sink so while the copper wire heats up fast I couldn't get the inductors hot enough to melt the solder, not sure what is the best way to wrap the wires including the inductors to make sure that you get a good solder joint with the inductor wire not heating up that much. I could of used a little more heat shrink tubing, didn't have any left over to do the connections on the binding cups and woofers/tweeters so I will have to pick some up.
Hope this is helpful to others.
Starting the boards: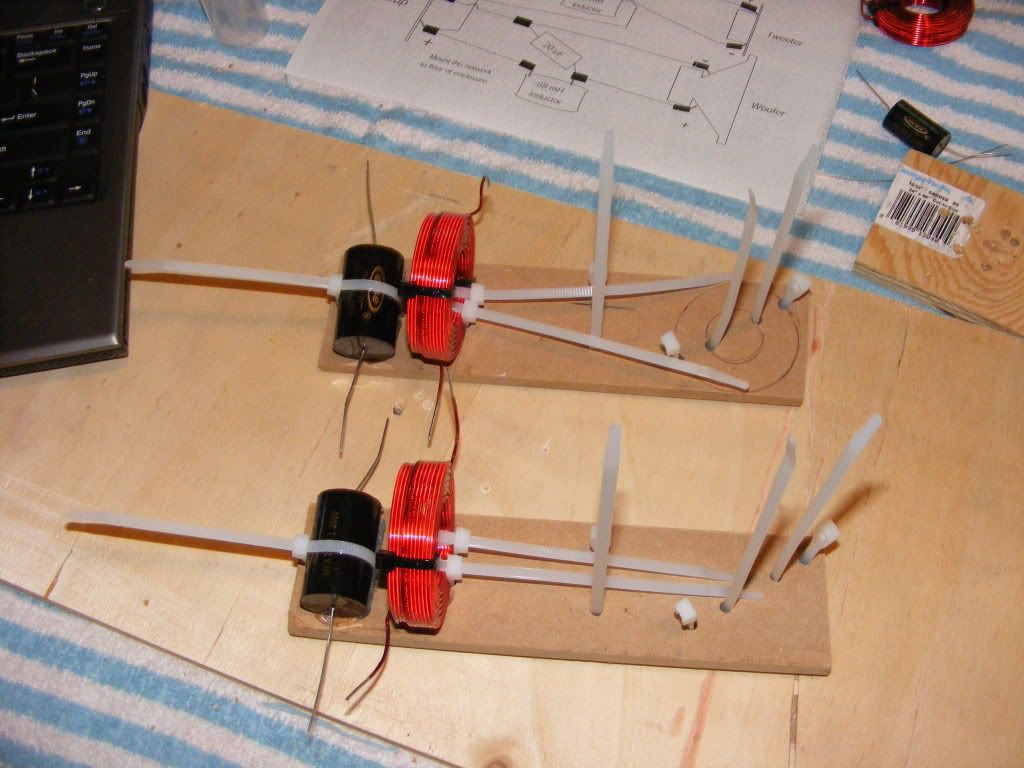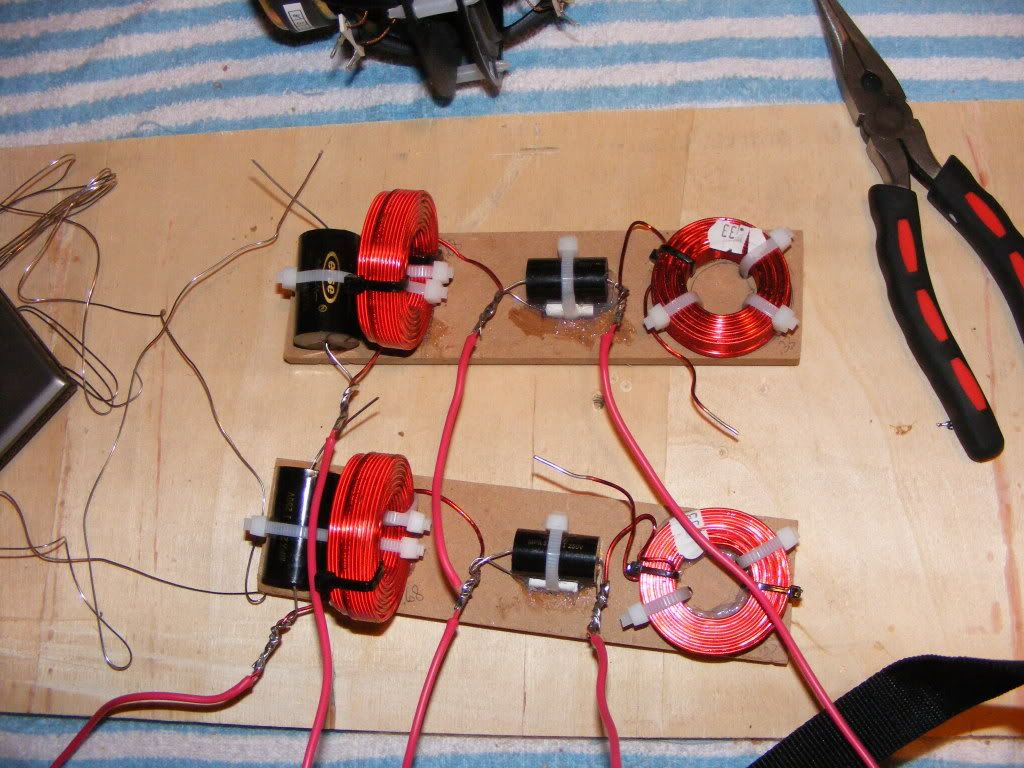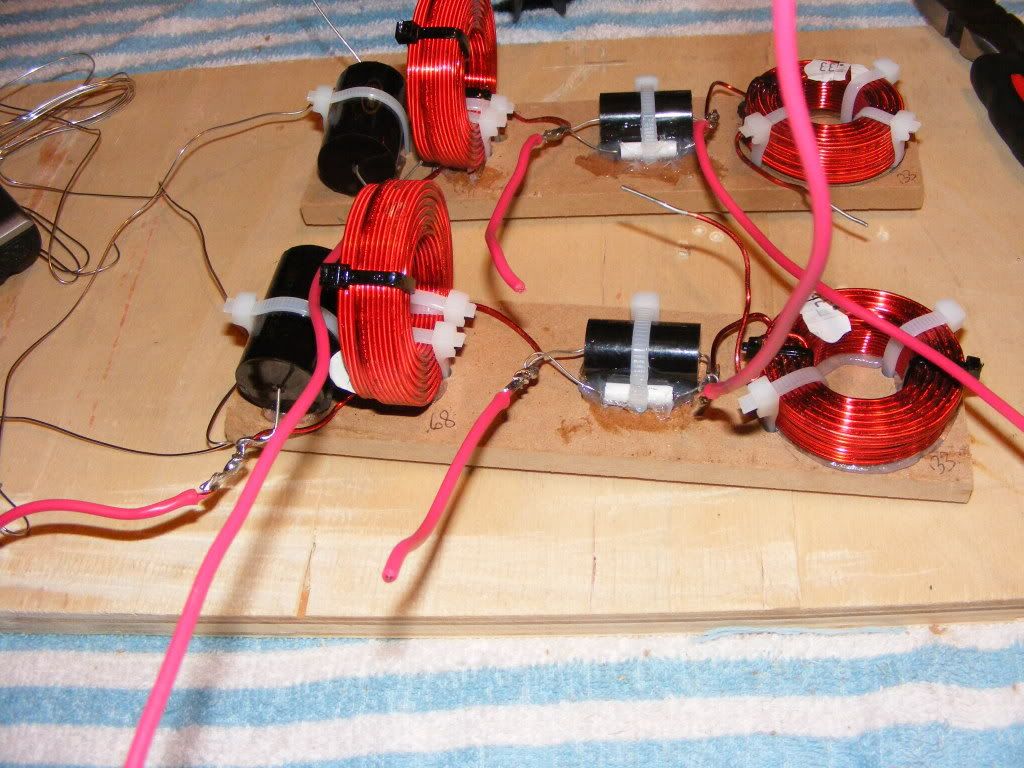 Positive circuit complete: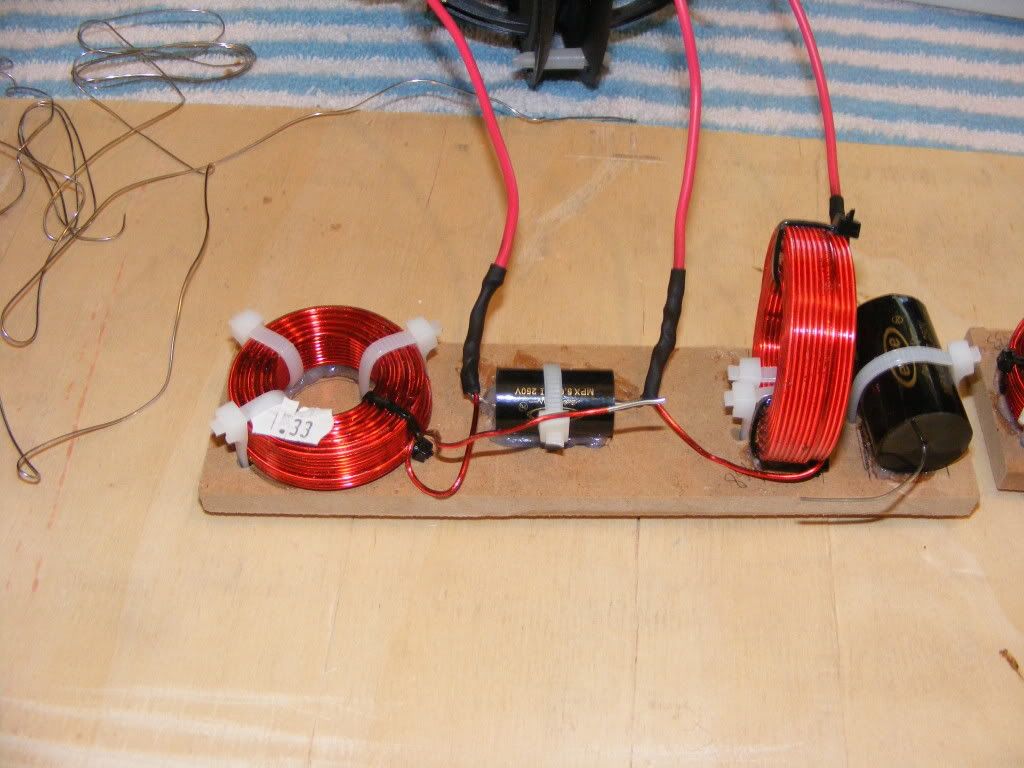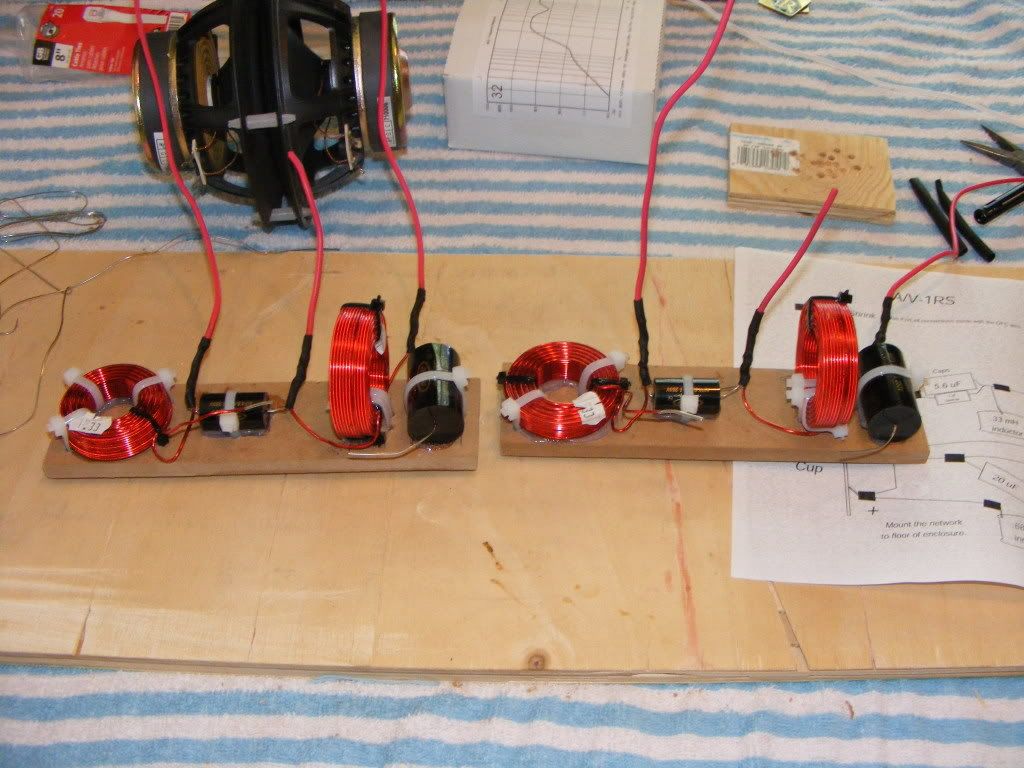 One board complete:
I wouldn't recommend that negative joint with the jumper wire, cup terminal wire, tweeter terminal wire, and inductor that was not easy to twist because there was no small wire.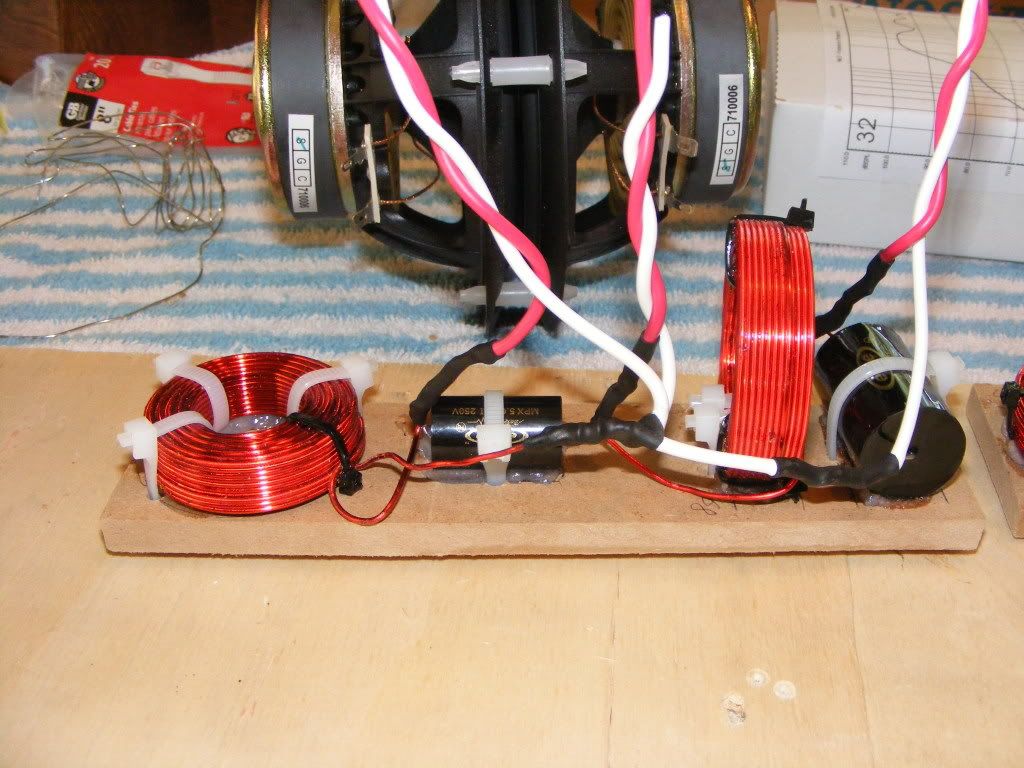 I wired this one to avoid all the wires in the negative junction in the other board but then broke the wire at the base of the cap. :doh! 1: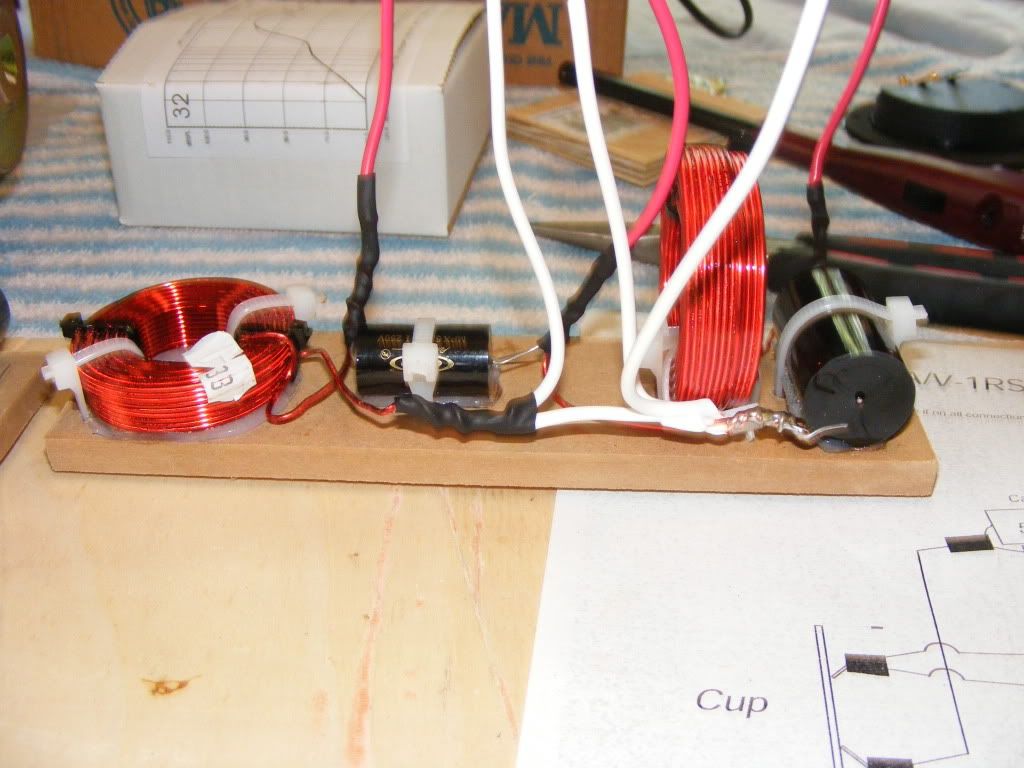 Both boards: