Before AV123 went belly up I bought one of the prototype X-Plosive cabinets that Mark had and it's been sitting in my basement now for a few years doing nothing.
I have a UFW-10 with a Dayton 240watt amplifier and driver that I'm thinking of transferring over to the X-Plosive.
Here is the amplifier (I was the one who suggested to Mark to use these for replacements since he wasn't actively helping people until he saw how well this amp worked.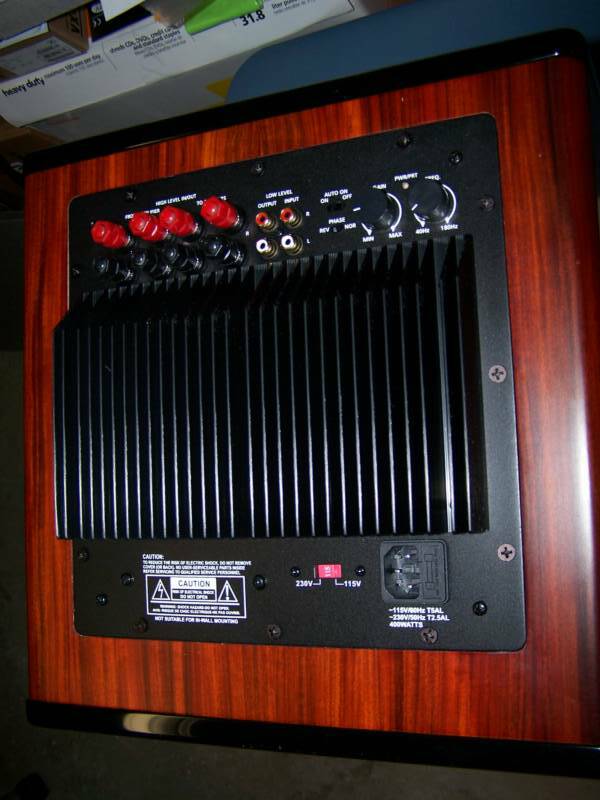 I was also thinking of buying a Dayton SA-230 external amplifier, blocking off the amplifier opening and also buying a Pioneer TS-W254R 10" subwoofer to use in the cabinet.
The cabinet already has a passive radiator installed so what are your thoughts? The Pioneer sub can't be any worse than the driver used in the UFW-10 can it?
I'm not putting this together to replace either of my MFW's, just tinkering around with it.
PIONEER TS-W254R Champion Series 10" Single 4 Ohm 1100W Subwoofer Sub
• Power Handling: 1100 watts, RMS: 250 watts
• Impedance: 4 ohm
• Large binding posts for heavy gauge wire
• Mounting Depth: 5"
• Urethane surround for generous amounts of excursion
• Best tuned parameters provide superior sound quality and reliability
• 6-Layer long high temperature voice coil design
• 33 oz large strontium magnet structure
• Frequency Response: 20-220 Hz
• IMPP Composite seamless cone woofer for a rich bass sound
• Sensitivity: 93 dB
• Extended pole yoke improves linearity during long excursion
• Vented pole yoke allows better heat dissipation and increased power handling
• Xmax: 4.7 mm
• Extended excursion design provides longer travel to create loud bass output
• Cutout Dimensions: 9-1/4"
• 10" Single 4 ohm Champion Series Component Car Subwoofer