Hi guys - most of you know that I love this hobby. My all time dream has been to get a pair of JBL Hartsfields, Klipschorns or Electrovoice Georgians.
The Klipschorns have always used drivers from Electrovoice - the differences between the speakers were cosmetic.
Back in the "mono 50's", all three speakers were considered the ultimate for clarity and dynamics.
I have looked at speakers for about 15 years now - and had a pair of K-horns for a while, but they did not match the decor of our basement theater.
I found a pair of Electrovoice Georgians recently - they were recently restored, and new wiring added. The finish and look matched well with a 1930's Victrola and 1930's large tube radio we have in this same basement.
The speakers arrived Wednesday, and my son helped Dad set them up yesterday.
We fired up "Hell Freezes Over" (Eagles, 1994), and everyone was astonished at the sound these 56 year young speakers made.
Here are a couple of pics (which do not do the system justice - they look a lot better in real life).
Flood lights on: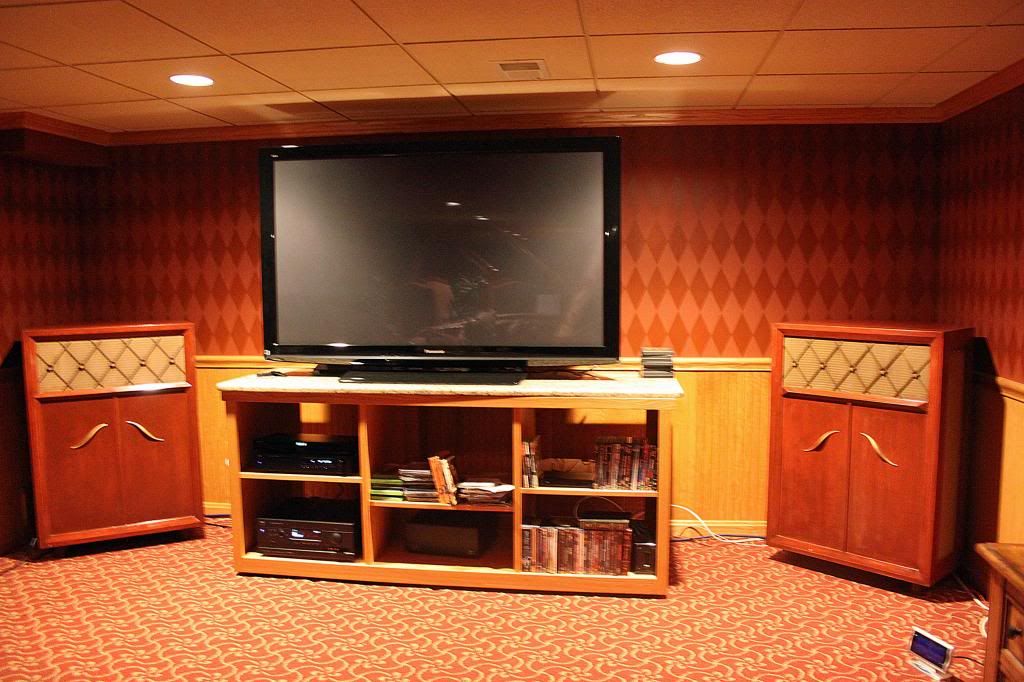 Flood lights off: