Check out the eD center for the cinema series. I couldn't find pictures anywhere, so I thought I'd post for those curious. Why not go with the SHO-10's? Good question, I think it all comes down to curiosity. I've heard a SHO-10 and wanted to see what the eD speakers are like. So far the sound reminds me of the SHO-10 but I can't really tell until my Pioneer Elite receiver gets fixed.
I'm using an old receiver that cannot adjust the volume of the main speakers and even with the center channel turned as low as it will go the eD is still 7 db's hotter than the magnepans.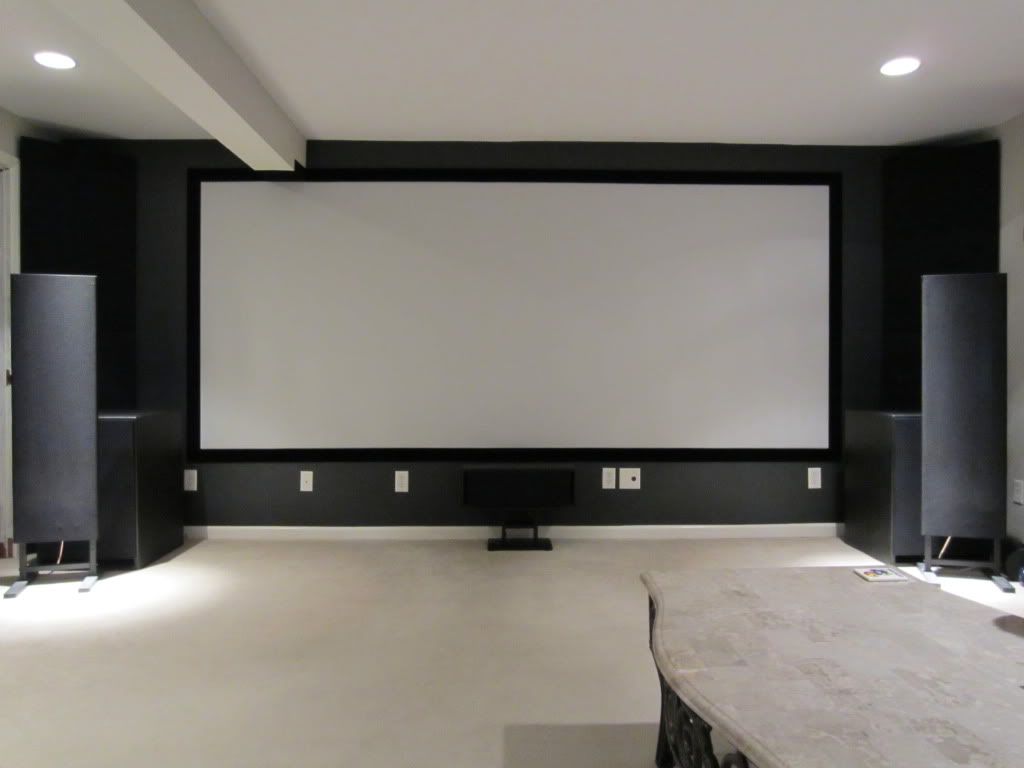 I really like the custom eD stand too.