Pictures of people getting new gear never get old, so I thought I'd post a few of the happy occasion.
The pallet sitting in the imaginary garage I don't have but wish I did:
This picture was mostly to document the condition of the box the AN300B resides in. This damage is not from the recent journey, but from the trip from Washington back to Hugh's place a couple of months ago. Judging by the perfectly un-squished box below, this shipping method would appear to be superior...
The AN300B sitting on my dining room table after heaving it up out of the box. It weighs almost 90lbs and while I did eventually carry it up the stairs by myself, I don't recommend that for normal sized people:
Here's the shiny new Trinity-C. I'm pretty sure the piano black finish is actually cleaning the air in my house judging by how quickly the dust gravitated to it. :woo: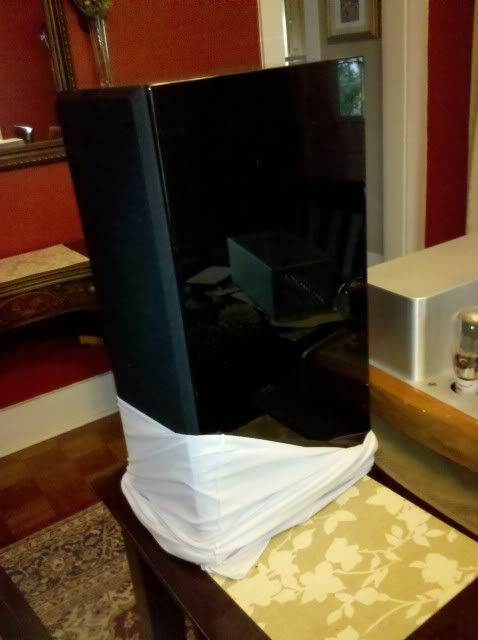 I haven't unboxed the Trinity-LR's yet, but I'll get to that today. I need to get them broken in before a gtg that they are headed out to in a week and half. When I do, I'll snap some pics of them. I hooked up the amp to my Onix Monitor 1's last night to ensure it arrived in working order, and I have to say they never sounded so good.