...Well, the 2 main ones. 2.2x4" open back...
Not hung yet, and not the best of pics (so you can see color/pattern) -
but, here they are!
Got a sheet of duct board from a job (2" thick). Ripped off (cut off) metallic paper facing to make 4" traps. These going in corners
under
surrounds. Have enough duct board left over to make several smaller 2" panels for on wall in between recliners...maybe by next Tuesday. I will use this fabric + some chocolate & natural burlap to get a decent color scheme going....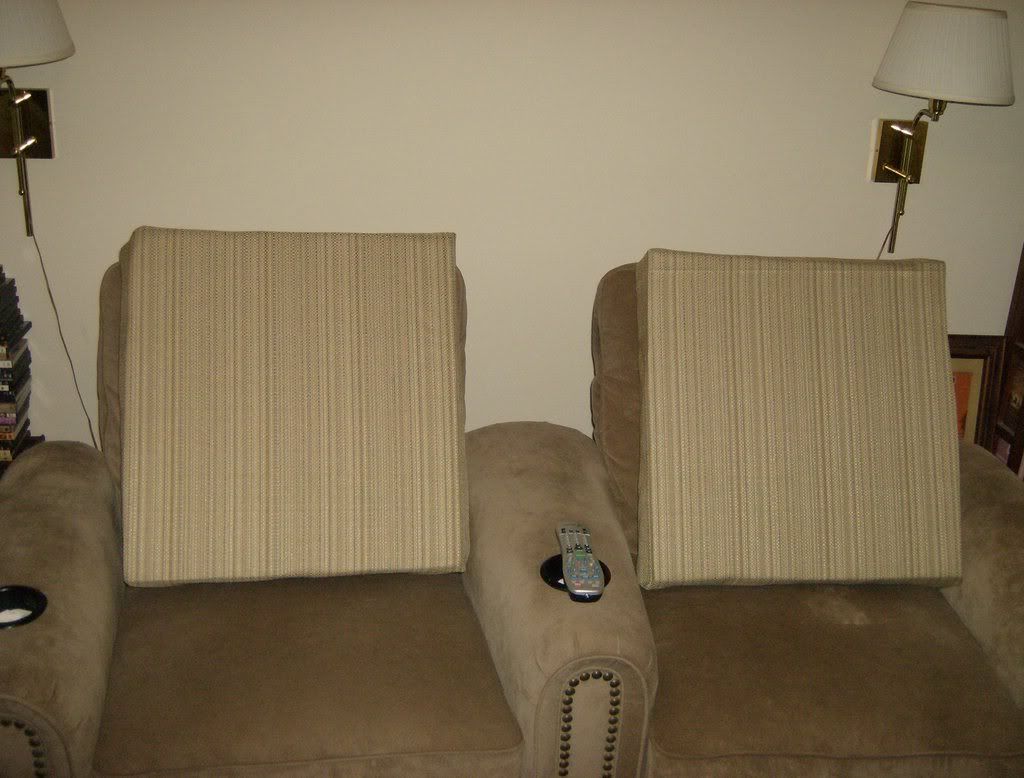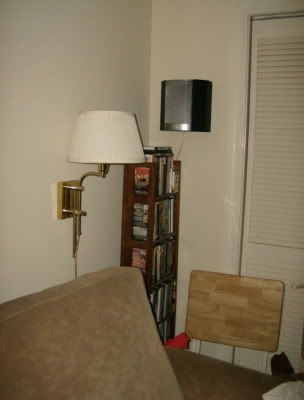 More pics once they are hung....and BTW ... shelves w/ cds & 7.1 speakers - attached to shelves...going up also...
This room slowly coming together...
All that will be missing is dual SCAMPS! (come Sept)
EDIT: Obviously pics show a bit of touch up "tacking" to be done to traps....
Hey, I'm not carpenter/upholsterer....:nervous::fryingpan::goodvibes:
Oh, and the lamps gonna be changed to "hammered bronze" w/ new shades and a common dimmer...