67879? which to be exact is a small town in western kansas on the colorado border? I live on a farm outside of Tribune.
I wanted to do some room treatments and didnt know if anybody sometime this fall/winter would happen to drive close by or maybe I might be able to go to your place and listen and see what you have done for room treatments.
I have a pair of x-tatiks and 3 x-cs speakers that are for center and surround duty so far. I would like to get an x-voce this winter sometime and go from there. I use a Marantz 5003 receiver with an adcom amp used for the 2 xtatiks on main.
Otherwise I guess I will ask stupid questions on here and I know you guys always come through with great answers. Not sure when I will start this project but I have been reading Jethro's thread with interest and following his progress.
My room is approx 16 feet wide, 32 feet long, and a ceiling of approx 7 ft. The walls are 3 concrete and one sidewall of 2x4 with wood paneling, and carpeted floor. Finances are not unlimited lol, so the best bang for the buck is greatly appreciated. I'll see if I can find a pic to post to get started.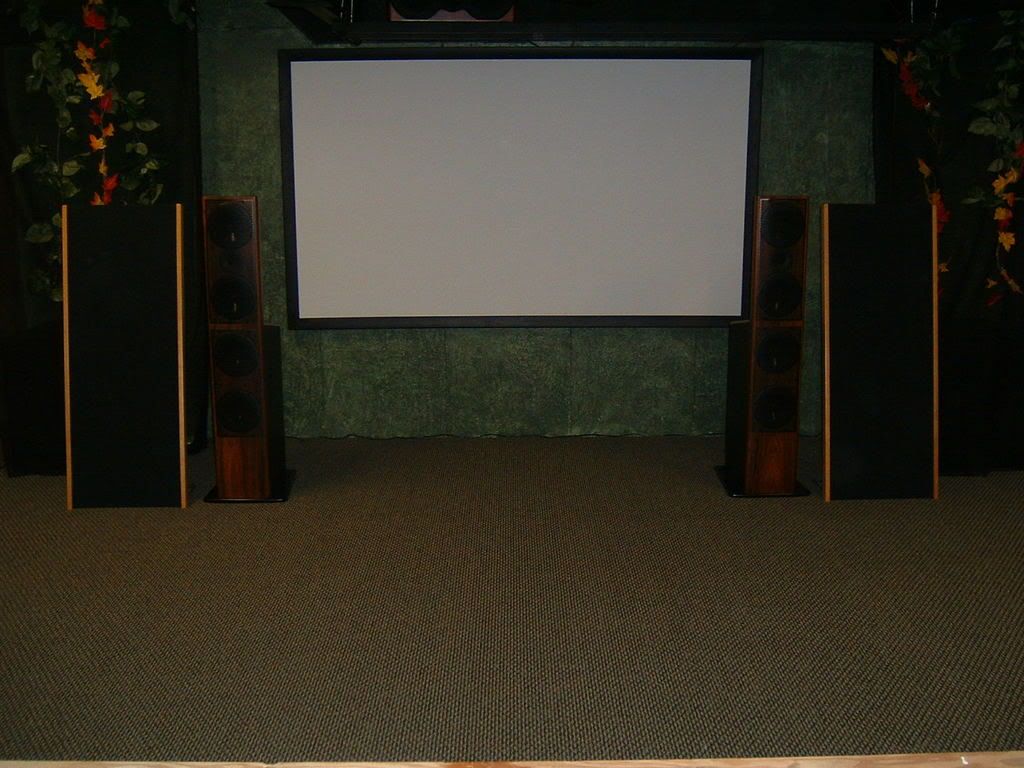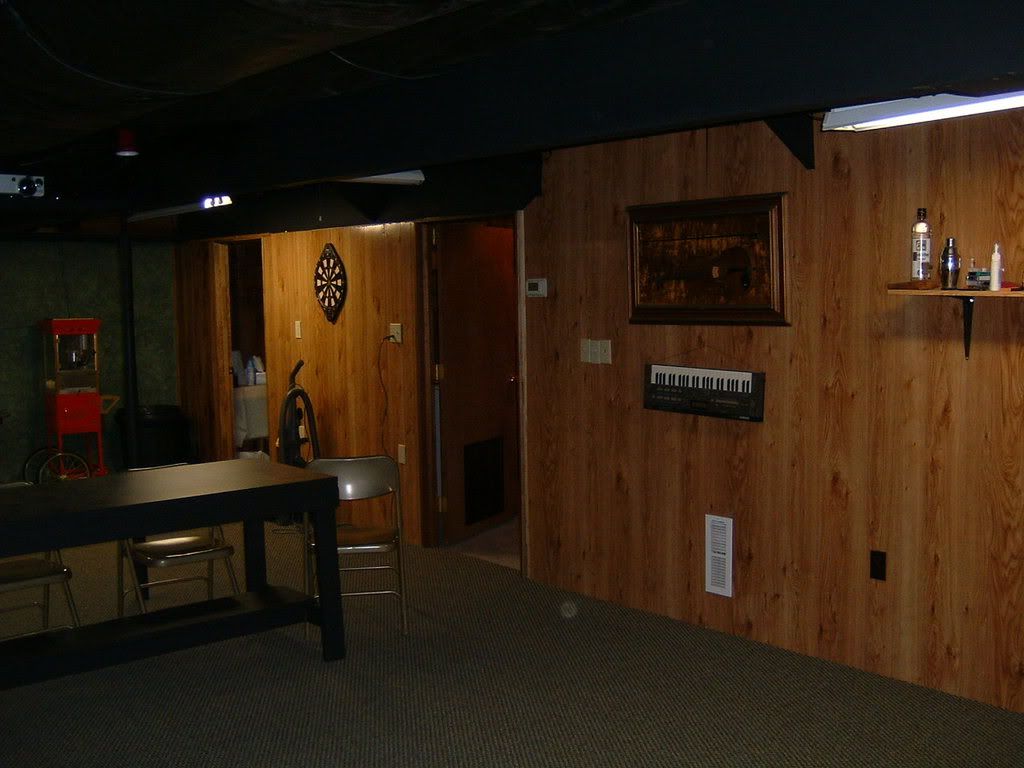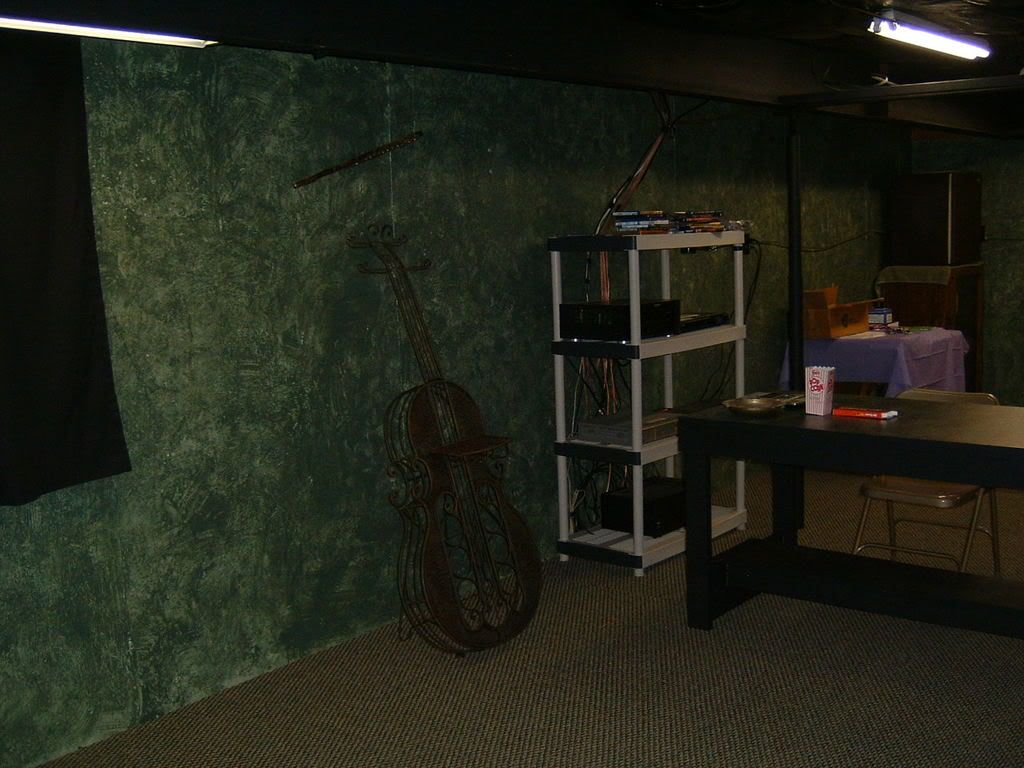 As you can see, the room is pretty plain so far. The metal chairs are gone as this was when I first had the carpet laid and didnt have anything to sit on yet. You may notice that my center speaker is offset at the ceiling. I have a heat duct that runs right exactly where I needed to center the projector screen. I have it toed in some. Also, the rear surrounds, which you cant see in the pics, are in the back of the room, 32 ft away from the screen mounted up at the ceiling height facing to the projector. Do I need to move this closer to the listening area?
Any help you guys can give or whatever will be greatly appreciated.:goodvibes:
Ron
Ps I am not using the maggies, they are in storage, so they are out of the room currently.