Howdy folks,
I recently picked up a used buttkicker from a fellow forum member and I have to say, I'm totally addicted. I'm slowly putting the last few touches on my home theater, and I want to finish upgrading my seats. Right now, I have 3 power recline berklines in the front that I picked up at costco. Pretty sure they are this model: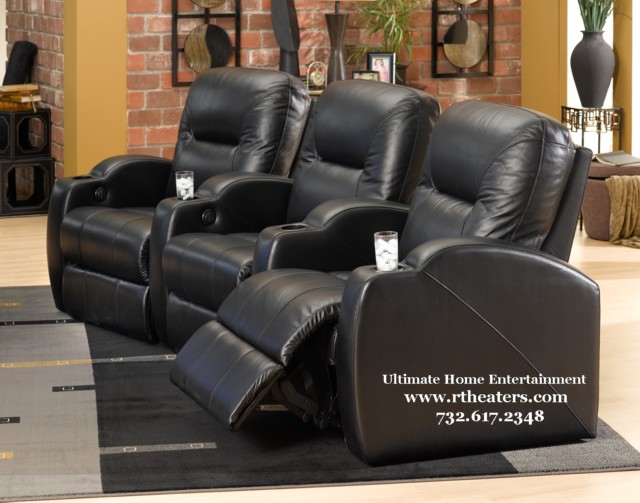 The second row is just a used leather couch I picked up on craigslist. I'd like to ideally have 2 rows with 4 seats and I would really like to have factory installed transducers. In my research, I came across Roman at Ultimate Home Entertainment. After reading a lot of feedback at AVS, he seems pretty reputable. He has some chairs he called his "Private Collection" that have 2 mini buttkickers, each with dedicated amps and a individual seat controls.
Here's a diagram: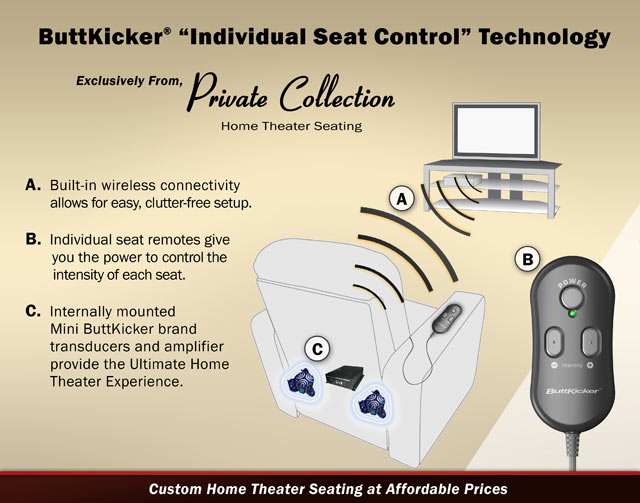 I'm thinking about the
Ovations
model that runs about $720 per chair. That seems like a good deal considering they have power recline, and buttkickers.
My question is this, has anyone tried these? How comfortable are they? How are the buttkickers in them, are they powerful enough? I have the Buttkicker LFE kit now, and while it's good, only having 1 transducer across 3 chairs isn't enough.
Would love to hear anyone's experiences with these chairs if you have any.
Thanks,
Darren