Hi guys,
I thought a more positive thread might be welcome, and Craig gave the OK when we conferred on some product details earlier today.
The summary: GTG in NW Burb of Chicago April 18th. Exact time TBA (expect early afternoon)
The background: This is a follow up to a meet we had on February 28th where some technical difficulties didn't allow many to hear my Catalysts as intended. We also all had a lot of fun, and with our hosts John (aka zamboniman/JohnnyV) & Jen willing to let us invade once more, I polished up the misbehaving Catalyst and we set a date for April 18th.
Where to RSVP & ask questions:
Chicago GTG Thread on AVS
Thread on Seaton Sound Forum: Opportunity to hear Catalysts in N. IL...
All are welcome, and more details are available in either thread.
It should be noted that this is an entirely DIY theater which John built out and treated himself. Here are a few pictures from the temporary setup process behind John's fabric covered screen wall (we need to take some new pics with everything buttoned up as John put a bunch of work into some additional acoustic panels):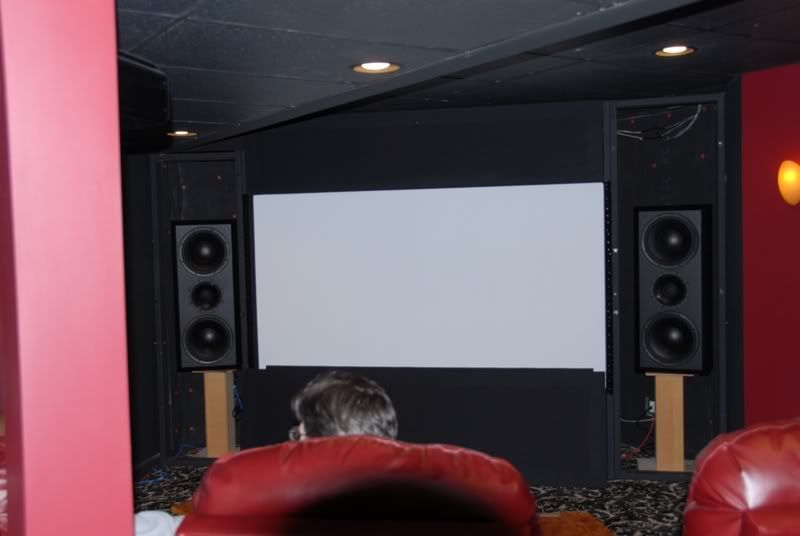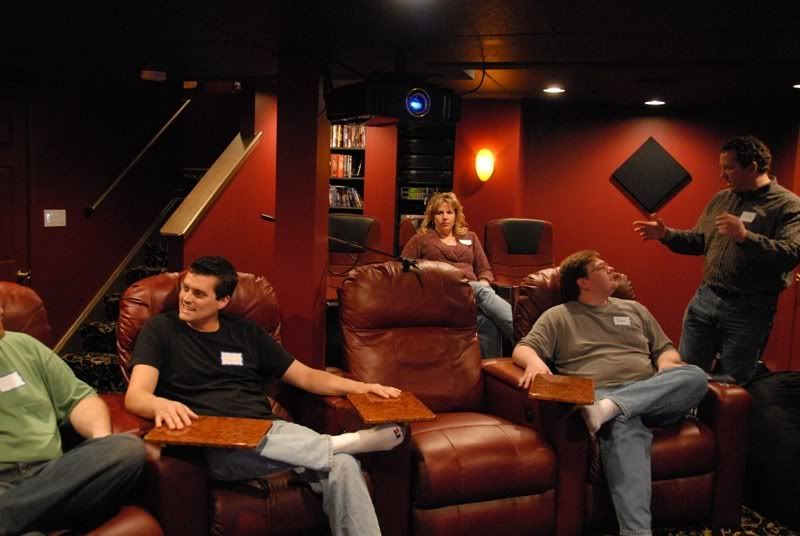 Some fun upstairs:
and of course some foooood. :)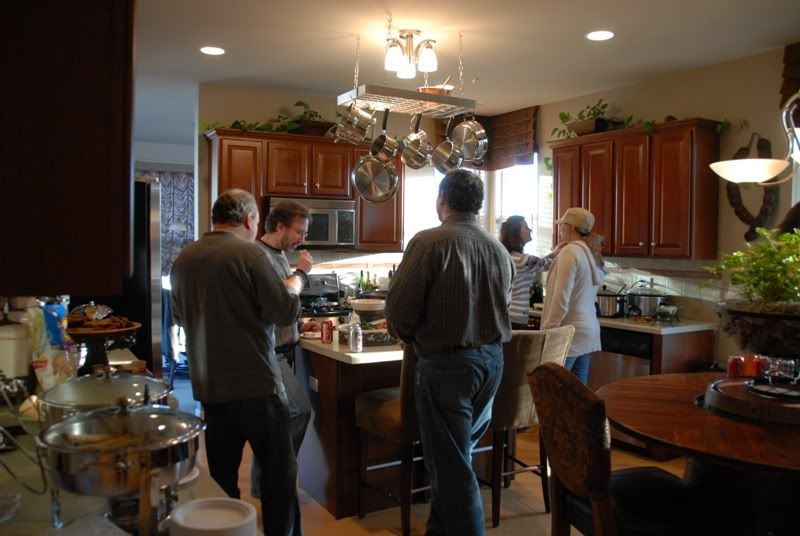 It's a fun group and if you are in the area and want to get some great ideas or input from the experience of others assembling their own systems, it's a great opportunity.
Should be plenty of fun. :cheers: