I've been waiting for things to come together a little on my end before I started posting my build-related questions and pictures here, and I think I've finally reached a point where it's worthwhile to fill you all in on the details. Hopefully, the friendly community here will have some insight and be interested in what I have going on. I've been pretty well convinced for months now that I would totally outfit my new theater with CHT gear, but it's been entirely impractical to buy it before now. I'm getting closer...
So lets start with a little background about me and my perspective on this whole thing - feel free to skip this paragraph if it bores you, but it informs my approach to my designs and may be of casual interest. I'm young-ish and married, with no kids (not gonna happen), and I'm a little bit of a movie nut. I've never spent my extra cash on sound gear or music really. I used to be a public high school science teacher, and now I am a mechanic; so it's not like I have a lot of extra cash in the first place, but I do have a fairly technical education, and I like gadgets and technology. I bought a nice plasma TV a few years ago and began to realize what the potential for home viewing really was, and since then I've been planning and researching. I had a small HTiB that I set up in the living room, after I convinced the wife to let me rearrange the furniture so I could have a symmetrical setup. Just doing that convinced me (and the wife) that we could really do this right if we could just get a space dedicated to it. Well, eventually, we found a house for sale with a basement area that would fit the bill, and we bought it (we were lucky enough to find reliable tenants for the old house, so I still pay for both, but that's a whole different story) We moved last October. I began demolition on the old "finished" "entertainment area" early this year, and I'm slow. So I've just now gotten the new framing in place for the walls of the new theater. That pretty well brings us up to date.
Here's the space as it was when we moved in. I don't have any good pictures, just this video. It explains what I saw as limitations and possibilities for the space. (Embedding is disabled, so you'll have to watch at youtube, if you'd like to see)
http://www.youtube.com/watch?v=rfmrN...yer_detailpage
Here's the only picture that shows the room, mostly as before. From this perspective, you'd be standing outside the rear of the theater, looking toward the screen wall.
After a great deal of measuring and planning, here's a render of what I'm building. The only things you can't see here are soffits around the rear and side walls, and you can't see clearly that there is a 14" riser in the back half of the space (not actually built yet).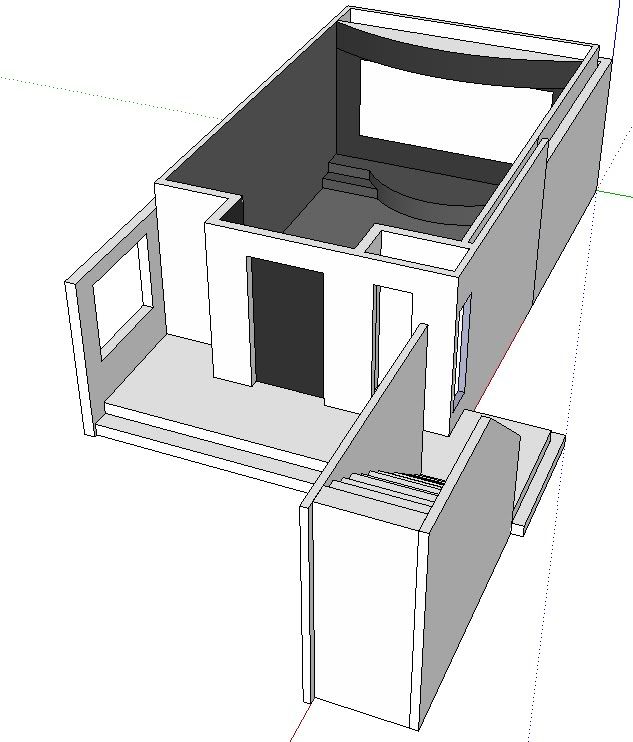 I've been rebuilding from scratch in order to accomplish a few goals that were unreachable in the space as it was. First, total light control to make front projection more manageable. So I took out one of the windows.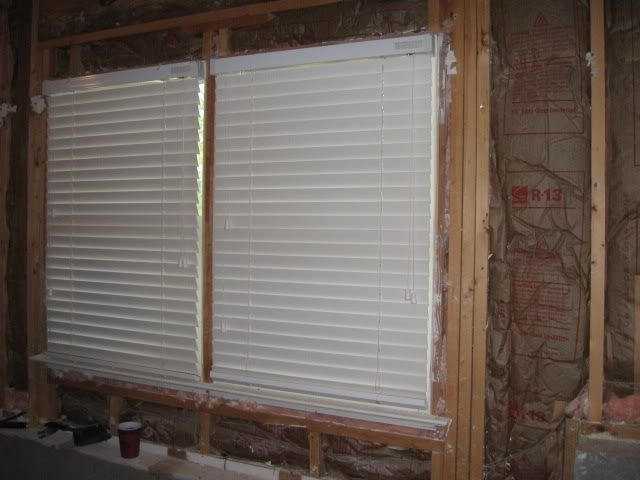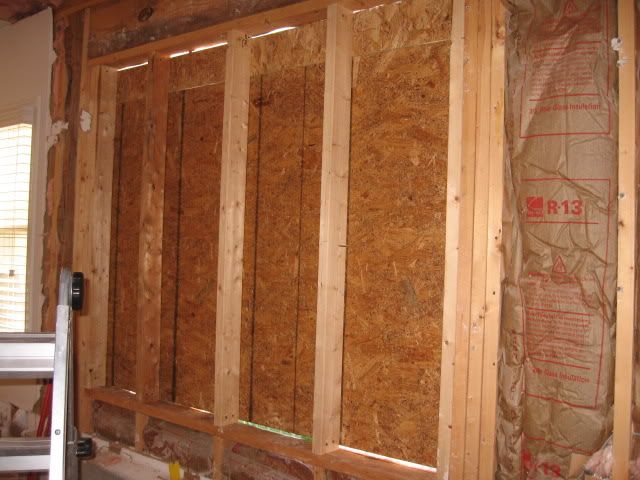 Second, I'm going for the best sound isolation and lowest noise floor I can get with mostly off-the-shelf parts. That means careful planning for HVAC, lighting/wiring, and totally decoupled, isolated framing. This is what I have just finished. I'm putting the finishing touches on a new set of walls that stand on my concrete floor, but are totally independent of any other structure in the house. Here's a picture of the current state of the rear of the theater, viewed from the screen end.
You can see a video of my walkthrough from the other day. It explains some of the details of my framing techniques and the challenges to a room-within-a-room, as I built it.
http://www.youtube.com/watch?list=UL...yer_detailpage
That brings us up to date on the major situations, I'm hoping I can post some questions about the fun stuff (speakers and subs!) and get some insight from you guys. That'll be in a few ours.
Thanks for taking the time to read.
Fred