Boy! Are we excited about this!!!!!!!
Our products will now be available in
real wood veneer
. First options will be in a lucious dark cherry and a beautiful natural oak as you see in the photos below of the now retired, original SHO-10 design.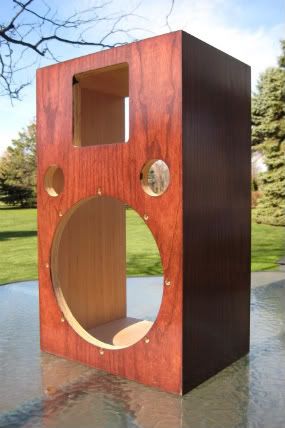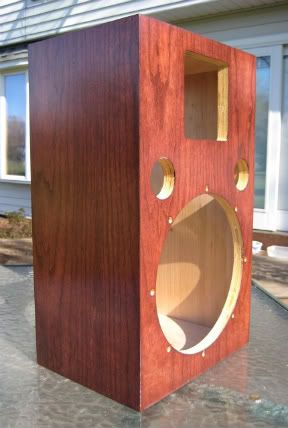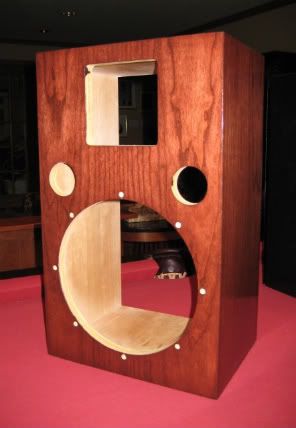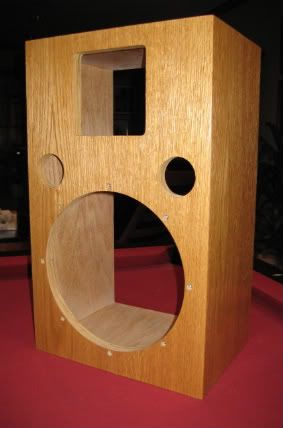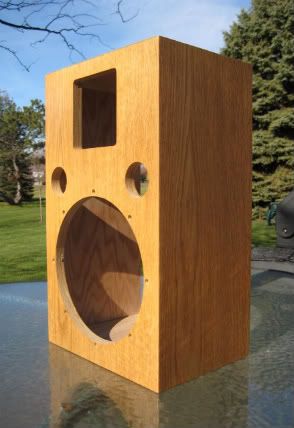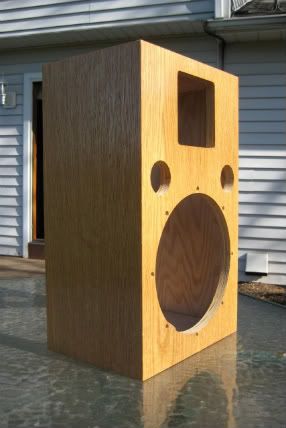 These will all be special orders which means you have to call us, email us, smoke signal us, or semaphore us. Typical turn around time will be around 30days, and people can order starting
TODAY
.
Limitations in the veneering process won't allow for rounded over edges on any of the products, so, on the SHO-10s, other than having the new driver and vent configuration, they will look exactly like what you see in the photos above.
We want these beauties to arrive at your home in pristine condition. All shipping will use double thick bags, and all Fed Ex ground shipping will include double boxing.
We are expecting, in the not-too-distant future, optional black metal grilles to be available for all products.
Pricing (satin black - real wood veneer)
SS-18.2 ... $1295 and $1595
SS-18.1 ... $875 and $1075
SS-18.T ... $1400 and $1800
SHO-10 ... $350 and $475
PRO-10 ... $320 and $445
WAF-3 ... $75 and $105