Many of you have seen my threads or posting about doing DIY and other things and just haven't been able to find what I really wanted. I thought I had decided on a few things then would do even more research and find out it wasn't what I was looking for. I wanted something to replace my ELT525M's and X-LS Encore's with something fuller sounding and better imaging.
I researched and researched and was going through Craigslist the other night and came across a set of vintage (early 80's) Boston Acoustics A-150's. My father in law has a mint set of these and I really like the way they sound. Well I look in the picture and it looks like there are two sets. The guy is asking $125 which is a very good price for these so I email him. He writes back and we exchange emails back and forth and he agrees to sell me BOTH sets of A-150's for $225 total! "thumbsup:
I went by his place today after work, took a listen and inspected them. Both have been refoamed and are the original series I design (the most desireable) but as you can see, even within the first gen there were slight changes to the faceplate of the tweeter as well as the cabinets themselves. The ones with the flat tweeter plate and larger oak overlay on the front are from the earliest of these made (serial numbers in the 800's). The others are from the 12k's.
I got them home and all cleaned up, put some wood cleaner on them and bring one of the sets upstairs. They're all hooked up to my Rotel RSX-1056 and sounding fantastic! I couldn't listen to them much tonight as it was already late but what I have so far ... WOO HOO!! They image SO MUCH BETTER and are so much more full sounding than any of the speakers I've had in this setup:
X-SLS
X-LS
ELT525M
Aperion 6B
So far, I'm stoked! I'm going to sand down the oak and stain it dark to match the woods we have in the room. I'm also thinking of disassembling one of the spare 150's and build a custom center channel with the drivers and crossover for this.
Here are the pictures before I cleaned them: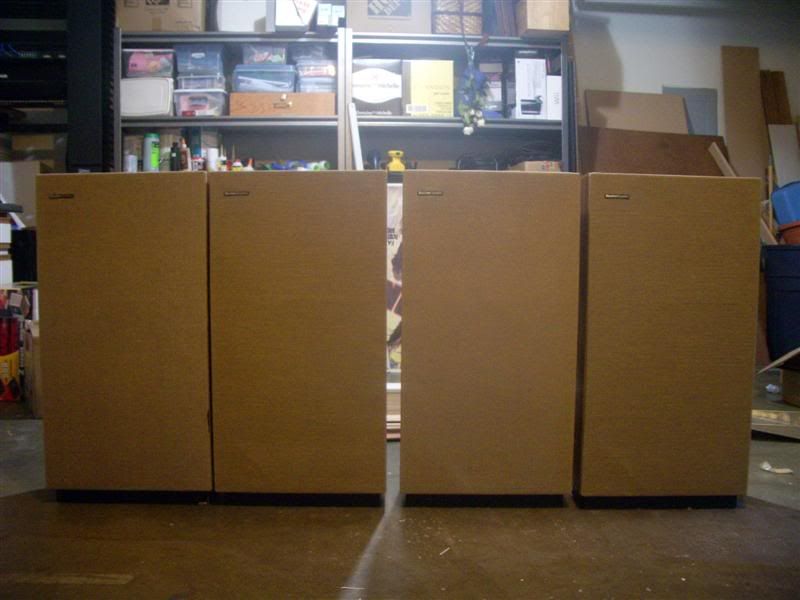 Earliest series on the right, the newest ones on the left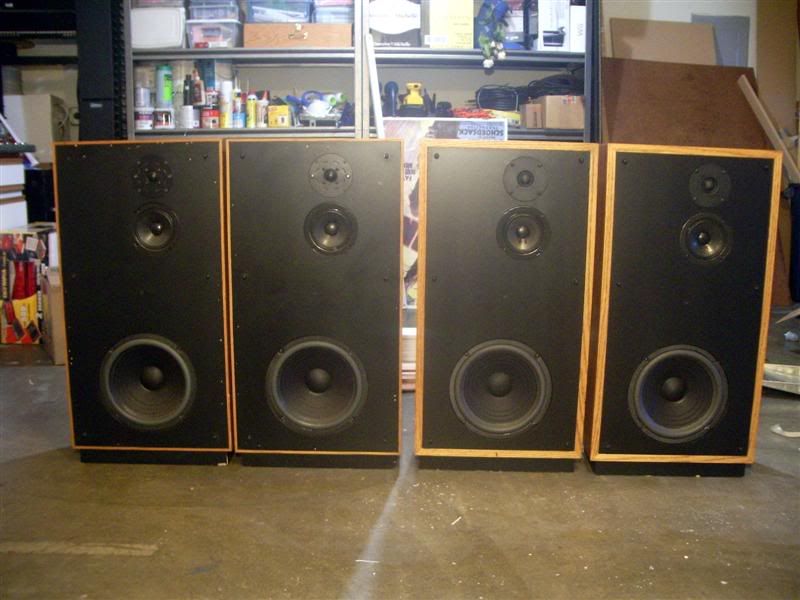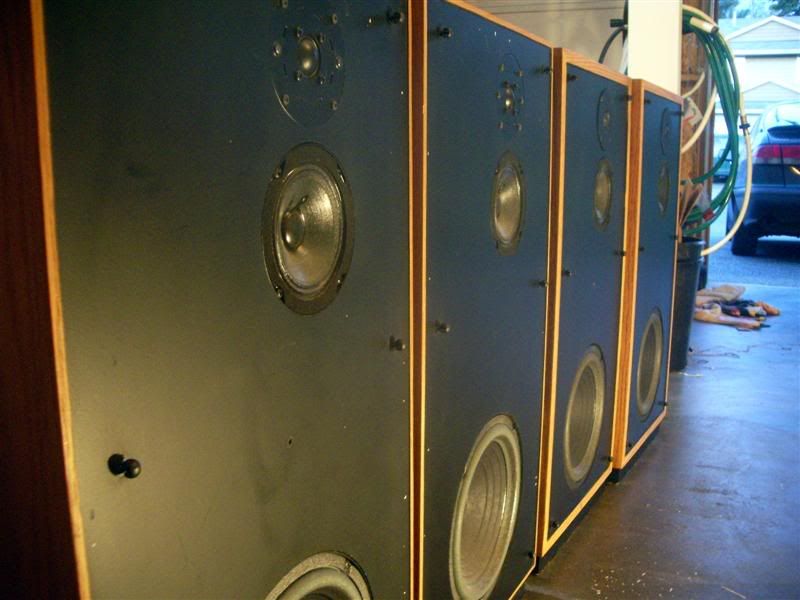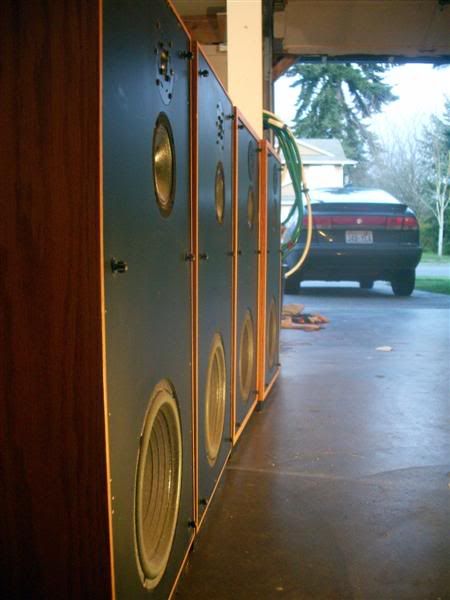 Earliest tweet: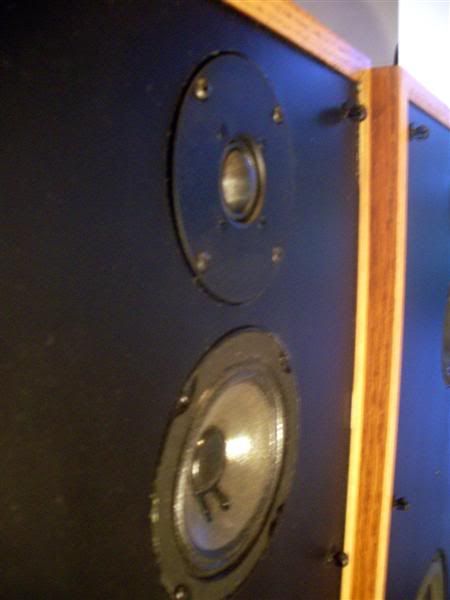 Later Tweet: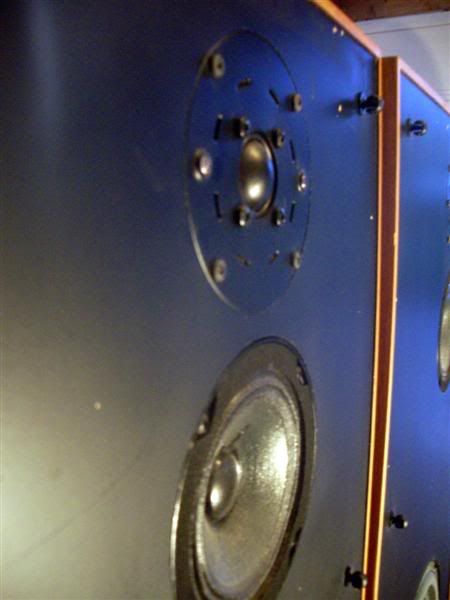 You can see the two closest are the later series but the cabinets are in the worst shape: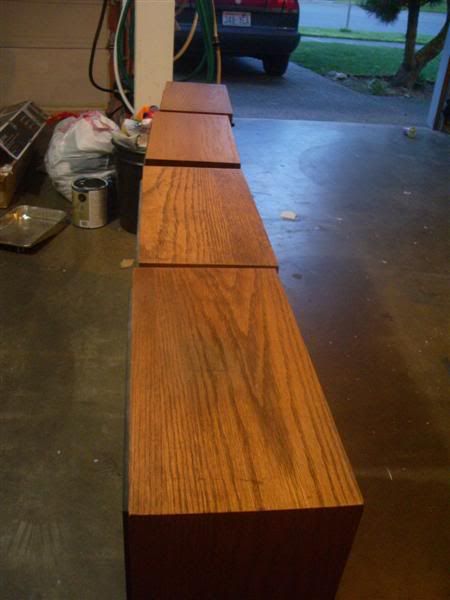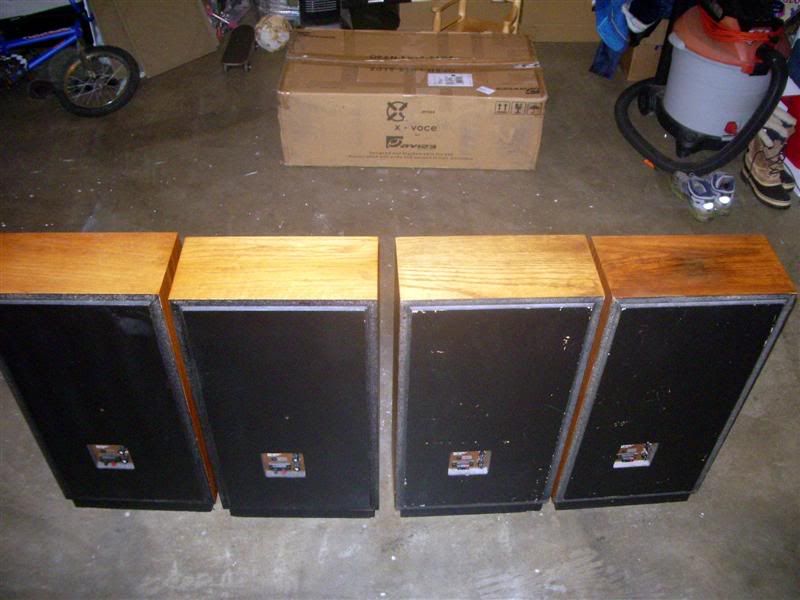 Older set all cleaned up: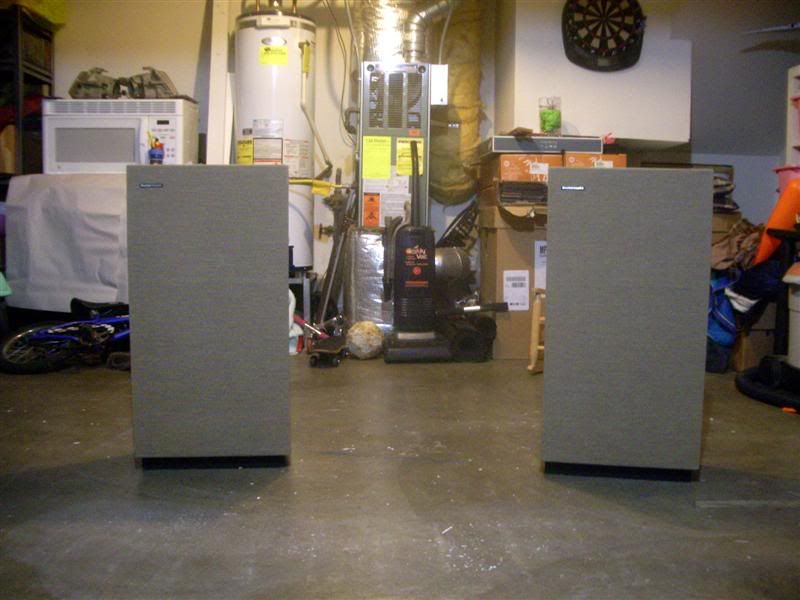 And all in place: