It is an BMW E36 (1996), 328ic vert, with only 52K miles! It was in really great shape when I bought it. I have spent the past month and one-half adding some goodies to it. I installed keyless entry, alarm, chrome strut brace, chrome billet oil cap, chrome exhaust tips, heated seats, chrome tire valve tips, reconditioned the rims and bought new floor mats. Now the car is pristine.
I am still contemplating whether to Shark it (performance software) or to "chip it" with Dinan. Probably won't.
It's fun to share this with you.
#1
#2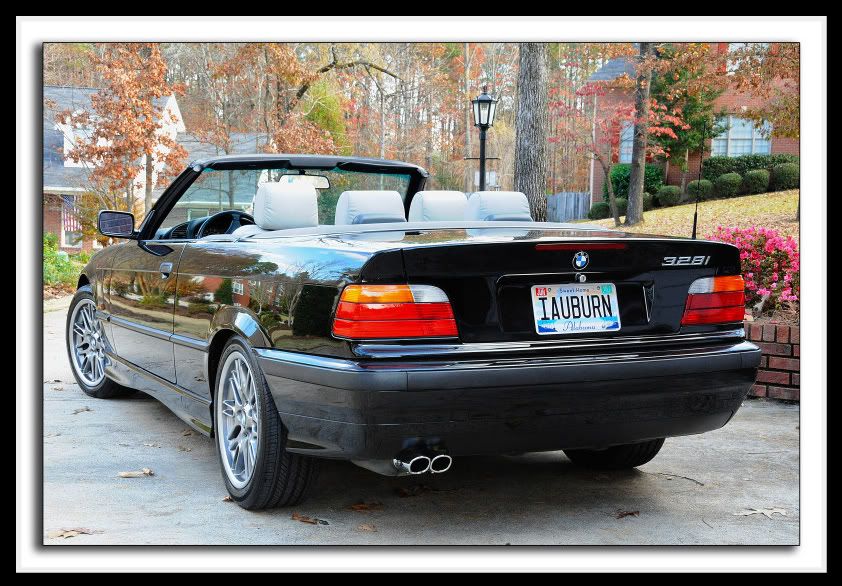 #3
#4
#5