Hi Guys....
This is not my house, but I will most likely spend a bit of time there as this is my cousin's new house. Not in my neighborhood, but just a few miles away in the same town.
He got a GREAT deal, as he owns a custom HT/lighting control/home automation business and he bartered some work with the builder that he does a lot of work with.
Here are some pics.
Kitchen countertop with range hood: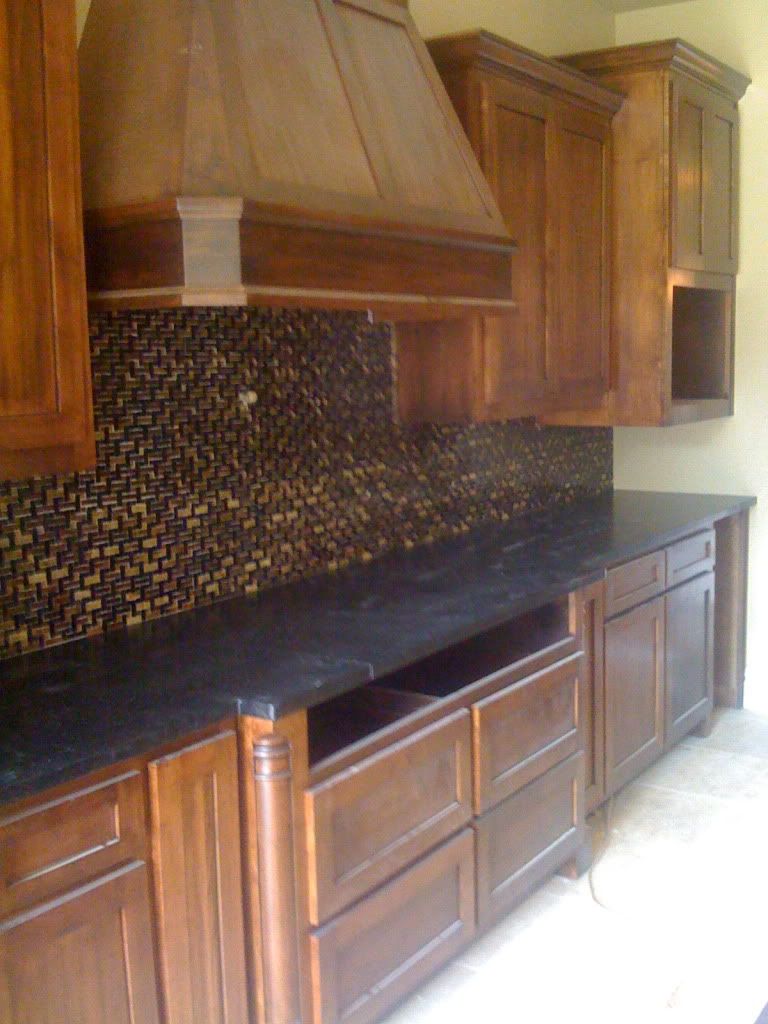 Island countertop. This is a HUGE piece of granite....wonder how much it weighs??
A shot from the upstairs landing looking into the living room. I tried to get the fan in the pic, but it's not in there as good as I wanted. Cool ass fan..
Game room upstairs. Huge room.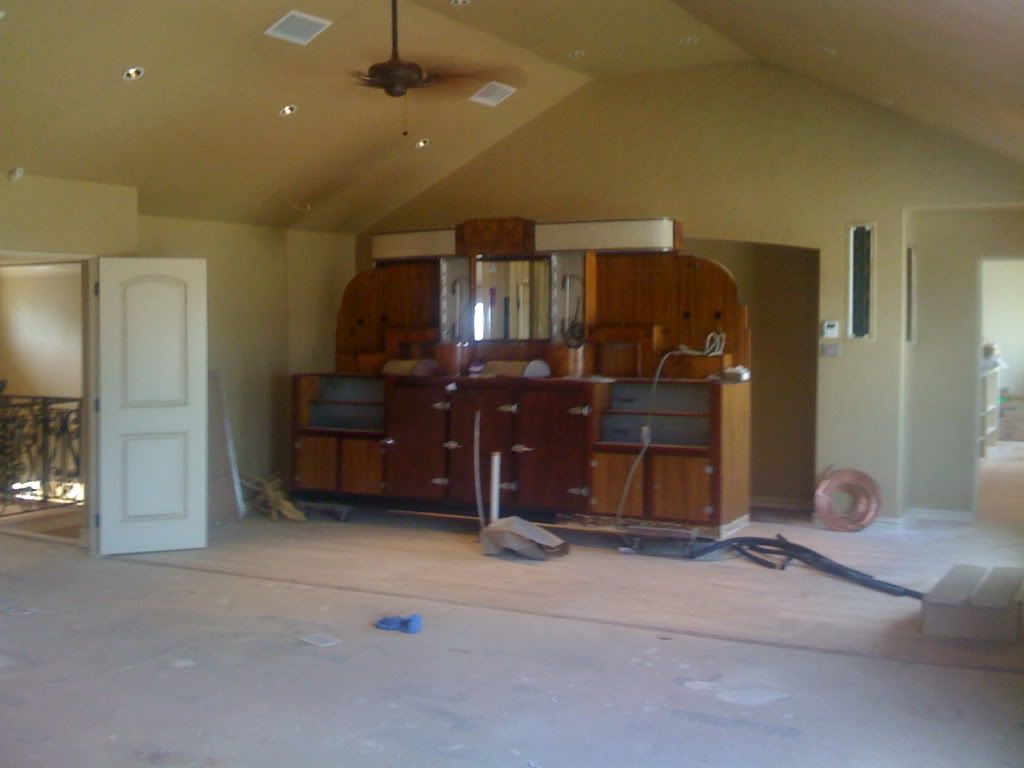 A pic of the bar. It's still on furniture dollies, but will be put in the recess next week. Holds 3 kegs:smoke1: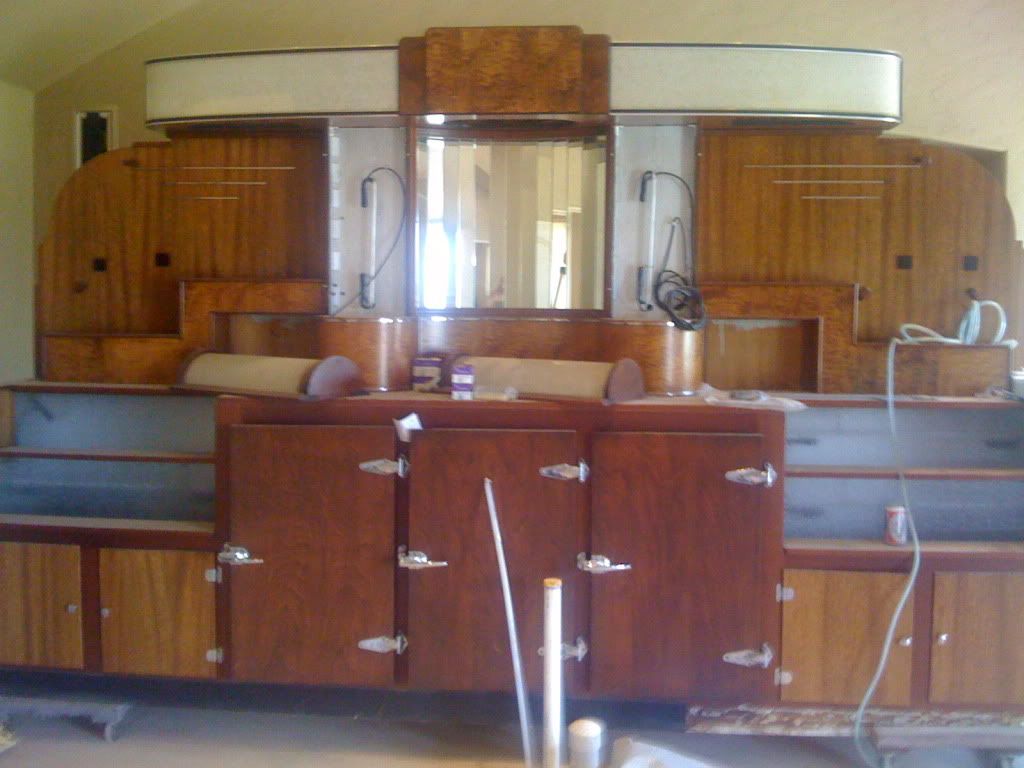 The cool shower in the dedicated bathroom for the game room:
And the HT pics...
He's a Sunfire dealer, so that's what's going in. He's throwing a 119" screen off a JVC DILA projector.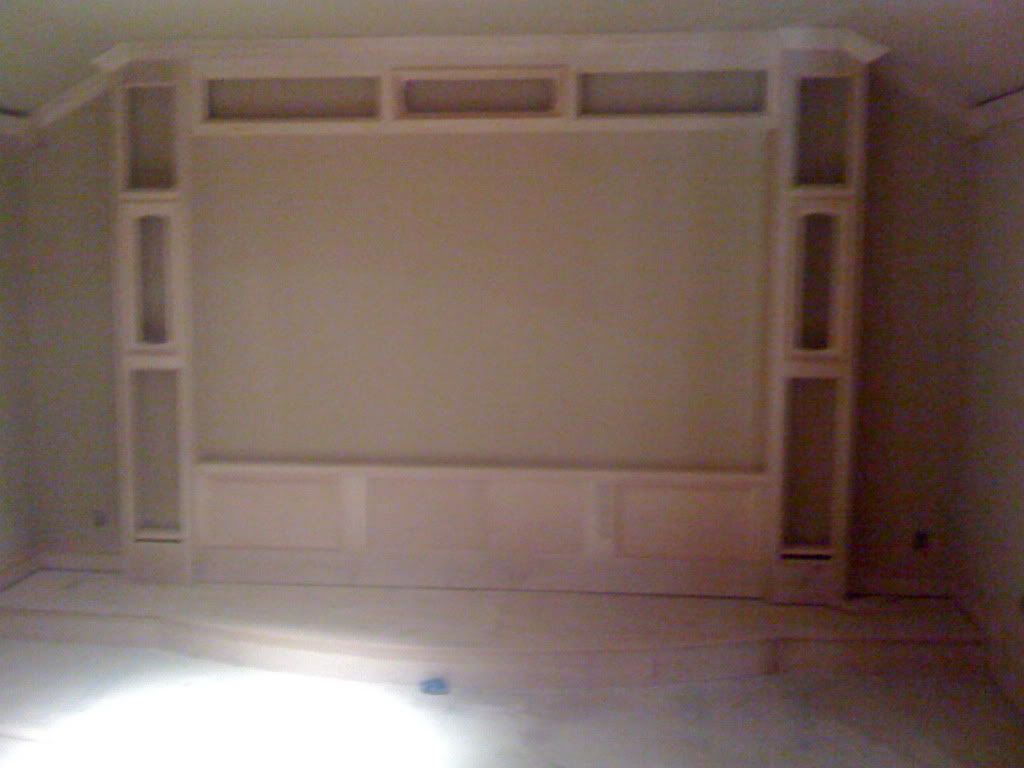 Looking pretty good so far. The center will be on top of the screen since he will be using a Sunfire SubRosa onwall sub. Also will be using a True Sub EQ Sig in the back of the theater.
I'll be helping more tomorrow. I'll try to post more pics of the theater as time goes by