Hi guys,
I found this section so I will post here. I redesigned the room for a better look. I put all the subs up front. I really like the sound with front placement as opposed to 4 corners. I went with the eD 18 driver based on Craigs scoring for the A7-900. I wanted multiples so this was a good choice. They work great. Here are some pics.
I added another seat in the back row, recessed lights, a bigger riser(width and height), riser lights, tube lights around the ceiling, columns, and soffits. Everything is covered in sound board wrapped in fabric, Psuedosuede and velvet for the columns.
Black curtains cover the 4 corner subs so the front is all blacked out.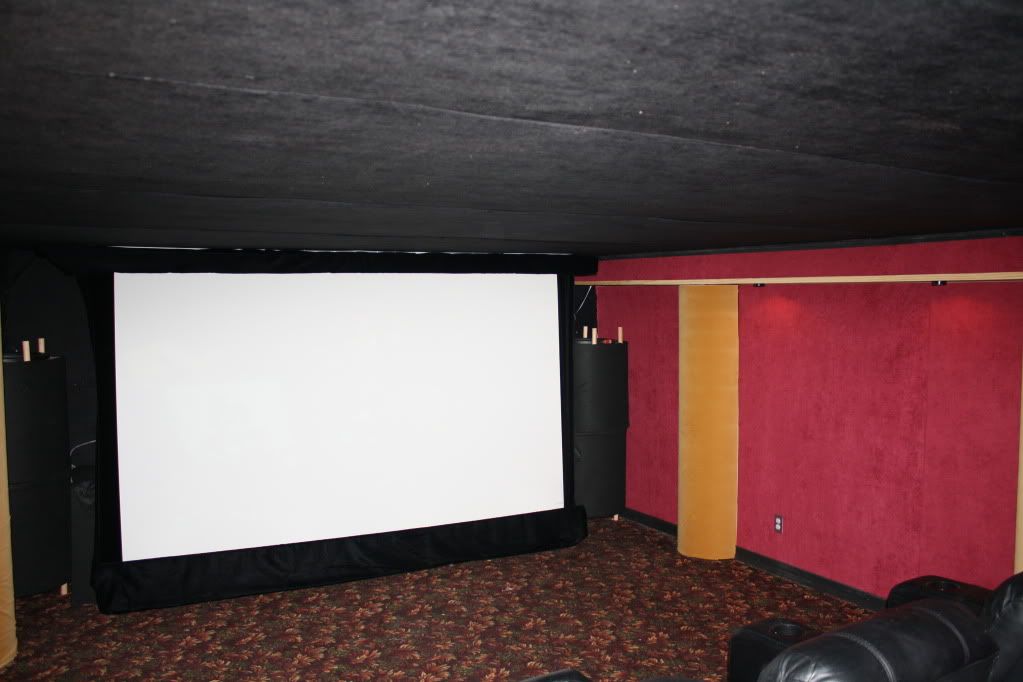 I still have to wrap the top and bottom columns in black velvet.
The front stage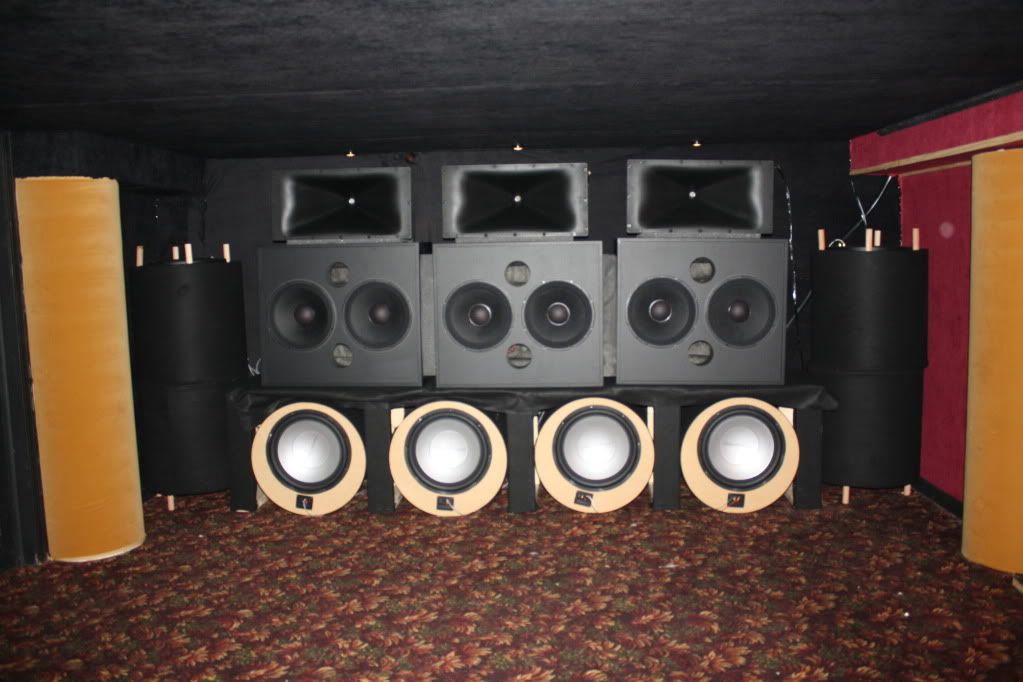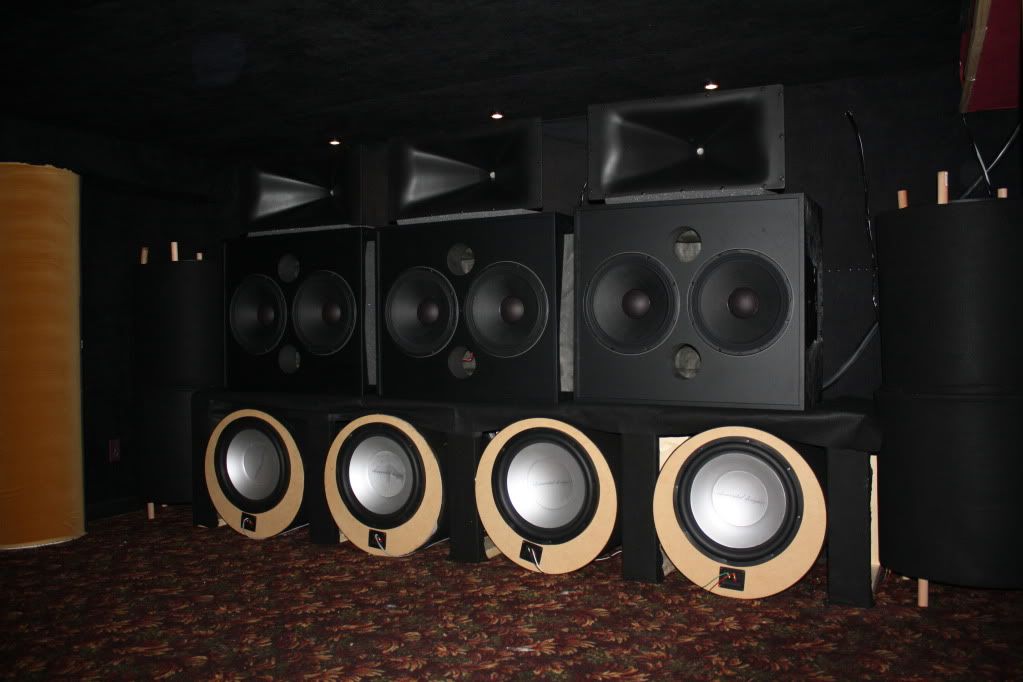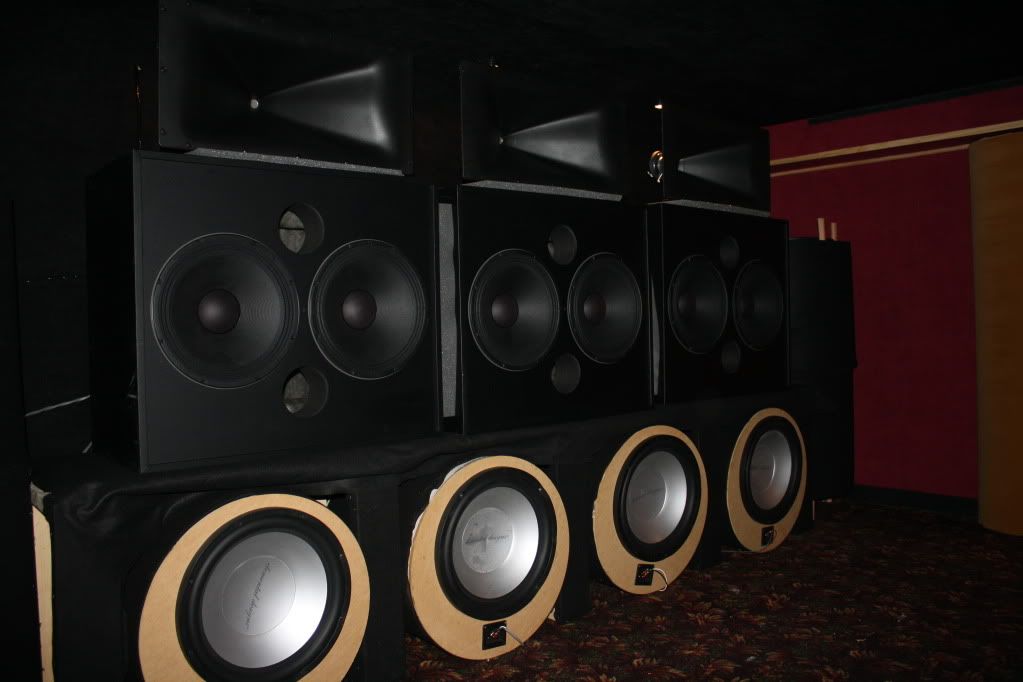 The rack that powers all the speakers